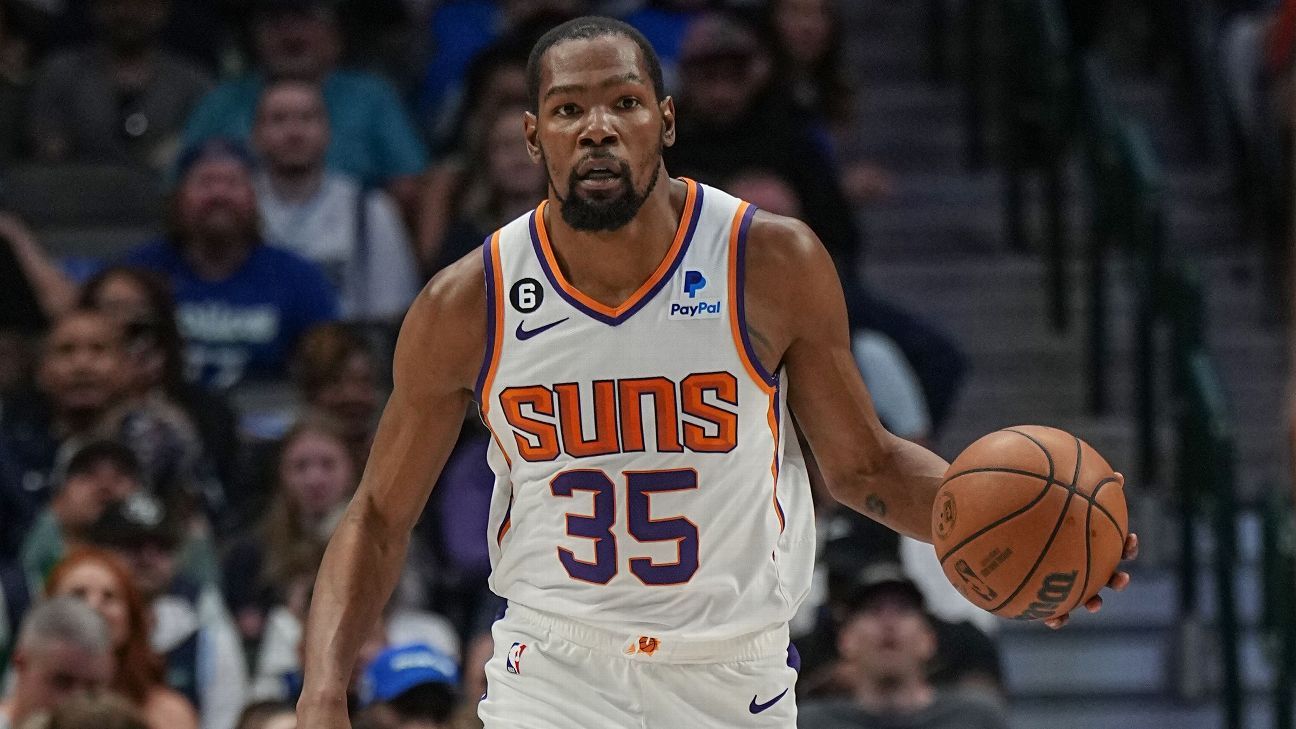 Phoenix Suns star Kevin Durant is expected to miss two to three weeks because of a left ankle injury, sources told ESPN's Adrian Wojnarowski on Thursday.
The team said in a release that Durant has a left ankle sprain and will be reevaluated in three weeks.
Durant, who had an MRI on Thursday, slipped and injured his ankle during pregame warmups Wednesday, knocking him out of what was supposed to be his first home game with the Suns.
He left the Footprint Center in a walking boot after Phoenix defeated the Oklahoma City Thunder 132-101.
"I feel bad for him because he feels bad," Suns coach Monty Williams said after the game. "I saw his face and — I've been around him so many times — I know what he's feeling, and I don't want him feeling that way at all."
Durant has played in three games with the Suns since being acquired from the Brooklyn Nets, averaging 26.7 points, 7.3 rebounds and 3.7 assists. Durant has shot 69% with Phoenix in those three victories — the highest field goal percentage in a player's first three games with a team in NBA history (minimum of 40 field goals attempted), according to ESPN Stats & Information.